The Festival
In 2023 we will be holding the ninth Dorchester Literary Festival. The festival is organised by Janet Gleeson and Paul Atterbury, who are both writers themselves, and started the festival with the aim of giving book lovers the opportunity to hear stimulating talks and discussions by leading authors in a relaxed and beautiful setting. Over the years we have welcomed some of our country's most celebrated writers and thinkers including Robert Harris, Val McDermid, Prue Leith, Tracy Chevalier, Julian Fellowes, Ann Cleeves, Katie Fforde, Judy Finnigan, Victoria Hislop, Graeme Hall, Ben Macintyre, Max Hastings, Simon Jenkins, Adam Nicolson, Simon Heffer, The Countess of Carnarvon and Alexander McCall Smith.
---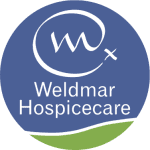 The Festival Charity
Each year we promote a local charity and help them to raise funds. We feature the charity on our website and in our publicity. At every event we promote the charity and hold collections. Among those charities supported by the Festival are Macmillan Cancer Support Dorset, the Alcohol Education Trust, People First Dorset, Dorset Community Foundation, Julia's House and Dorset School Readers. This year our charity will be Weldmar Hospicecare, a Dorset Charity providing end of life care for adults with a life limiting illness.
---
Our organisers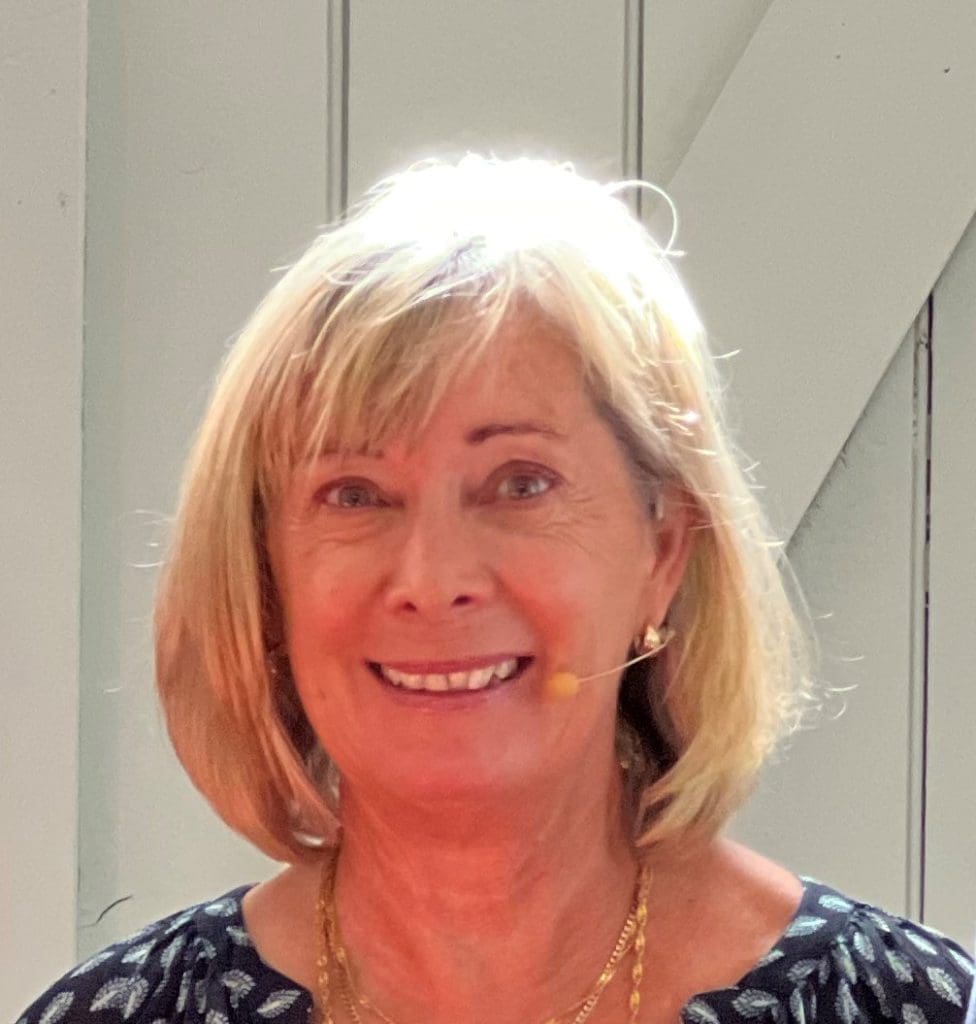 Janet Gleeson – Director
Janet worked at Sotheby's and Bonhams as a picture valuer before beginning to write. She is the author of eight books including the Sunday Times nonfiction best sellers The Arcanum and The Moneymaker and three historical crime novels. Her most recent book The Lifeboat Baronet tells the story of Sir William Hillary, the founder of the RNLI.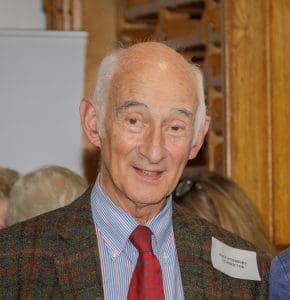 Paul Atterbury – Director
Lecturer, curator, art and design historian and writer, Paul Atterbury is best known as a long standing expert on BBC's Antiques Roadshow. He has written over thirty books on art and antiques, travel, railways and canals and WW1. His most recent book is 40 Years of the Antiques Roadshow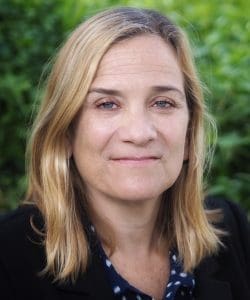 Tracy Chevalier – Patron
Best-selling American historical novelist Tracy has written nine best-selling novels, including The Girl with the Pearl Earring, which was made into a film starring Scarlett Johansson and Colin Firth, and Remarkable Creatures the story of the pioneering 19th century Lyme Regis fossil hunter Mary Anning.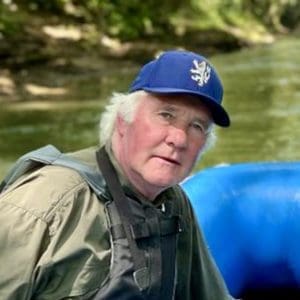 Paul Gleeson – Sponsorship and Advertising Director
Paul Gleeson started his career working in the financial world as a commodity broker and fund manager in London, Melbourne and Sydney, before moving to Dorset. As well as his involvement with festival sponsors, he holds directorships in a number of private companies and enjoys playing golf, and walking.
Helen Mockridge – Publicity and Social Media Co-ordinator
Helen worked as a publicist for John Murray and Simon and Schuster before leaving London to become a freelance publicist. She joined the DLF team in its early days and provides us with essential advice as well as promoting the festival every year.
Rosie Johnson – Volunteer Co-ordinator
Rosie is a keen reader, tennis player and tireless fundraiser for charitable causes in her home village of East Chaldon. Rosie has organised our volunteers since joining the team in 2016 and she also has an important role working with our designated charity to coordinate our charitable collections.
---
Our interviewers
Kate Adie CBE
Award-winning journalist and writer, Kate Adie was the BBC's Chief News Correspondent 1989–2003, and was notable for her reports from war zones around the world. Kate is the author of several best-selling books and as a freelance presenter, she presents From Our Own Correspondent on Radio 4.
Danny Danziger
Danny Danziger is a historian, best-selling author and an award-winning columnist for several newspapers including the Independent, the Daily Mail and the Sunday Times. He is the author of eight books including The Year 1000.
Jason Goodwin
Jason is an award-winning novelist, historian, travel writer, cookery writer, columnist, host, dragoman and hierophant. He was awarded the John Llewellyn Rhys Prize and writes a regular column in Country Life.
Steve Harris
Steve is a journalist, broadcaster and regular host of BBC Radio Solent's Dorset Breakfast Show.
Michael McCarthy
Journalist and environmentalist Michael is one of Britain's leading and award-winning writers on the natural world and the environment.
Lulu Taylor
Lulu Taylor is an editor, interviewer and Sunday Times bestselling author. Her new book, The Forgotten Tower, is out this autumn. She lives in Dorset and supports festivals and literary societies in the south west and in London.
Helen Thomas
Retired GP Helen Thomas was the national medical adviser for integrated urgent care of NHS England.
Minette Walters
One of Britain's leading crime writers, featuring psychological, social and historical themes, Minette is the first crime writer to win three major prizes with her first three books. A judge on a BBC2 competitive crime series, Murder Most Foul she is associated with charities helping adults with learning difficulties.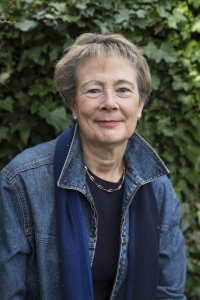 Vanessa Berridge
Writer, lecturer and interviewer, Vanessa Berridge launched The English Garden in 1997. She writes on gardens and garden history, and reviews fiction and non-fiction for magazines and newspapers. Her books include The Princess's Garden: Royal Intrigue and the Untold Story of Kew (2015), Great British Gardeners: From Early Plantsmen to Chelsea Medal Winners (2018) and Borde Hill: A Plant Hunter's Paradise (2022). Kiftsgate Court Gardens: Three Generations of Women Gardeners won the 2019 GMG Garden Book of the Year.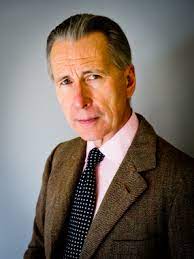 Allan Mallinson
Allan Mallinson is a historian and former career soldier, one-time Anglican seminarian, Catholic convert. Author of the Matthew Hervey novels and four works of history on the British Army, and the First World War (Penguin RandomHouse). Times and Spectator contributor.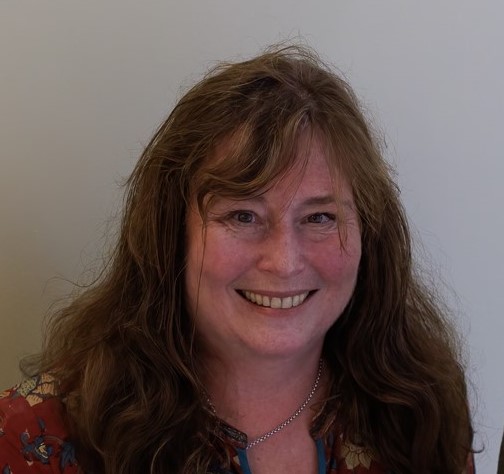 Helen Stiles
Helen Stiles is editor of Dorset Magazine, she has been editor for over a decade. She loves exploring the county on dog walks and wild swimming.