Julian Unthank – How To Be A Screen Writer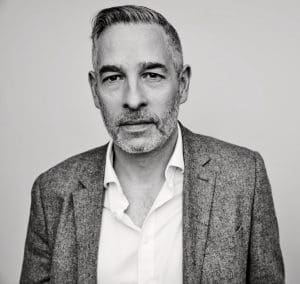 October 16
@
12:00
–
13:00
**Event Cancelled** We regret to say that this event has been cancelled. If you have purchased tickets, please contact us for a refund.
The dumbest guy in the Room: How a dyslexic who never read a book until he was twenty-one made a career as a screenwriter.
Using examples from his television, feature and short film work, Julian will examine the few highs and many humorous lows of his career as a professional screenwriter.
Julian Unthank is the writer and creator of Acorn TV's Emmy™ nominated Queens of Mystery, an off-beat, Amélie-esque style take on the traditional world of cosy crime, the second season of which was released in the United States in January 2022.
As well as developing and adapting several shows for Producers in the UK and US, Julian is currently writing Season 2 of Suspect for Channel 4 and has recently completed writing on his fifth season of ITV's worldwide hit Doc Martin.
He is the writer of the multi-award winning Oscar™ short-listed short Love at First Sight starring John Hurt, as well as being the writer of the zero award winning, 13% on Rotten Tomatoes, medieval slasher-fest Sword of Vengeance starring no one in particular.
Julian has also written on the BBC's New Tricks and Robin Hood, ITV's The Bill and Channel 5's Family Affairs.
Tickets £12.00/£6.00 (students)
Tickets are not available for general purchase until 26th August.
If you are a Festival Friend tickets are available from 12th August, please log in to your account here to order your tickets.